Whether you're a beginner or skilled user on trails and shared roadways, you will find many outdoor adventures to enjoy in Hancock County! We offer nature preserves, dog parks, linear parks, walking trails, and more. Trails lead to historical sights, art features, and restaurants.
Our city, towns, and rural Hancock County amenities give residents and visitors healthy activities and ways to connect with each other and with nature.
Enjoy your next adventure no matter the season as there is much to explore in the beautiful outdoors of Hancock County!
Safety is a priority for our residents and visitors. Please take a few minutes to review this "Share the Road" brochure from Bicycle Indiana. For more information on Bicycle Indiana, visit www.bicycleindiana.org.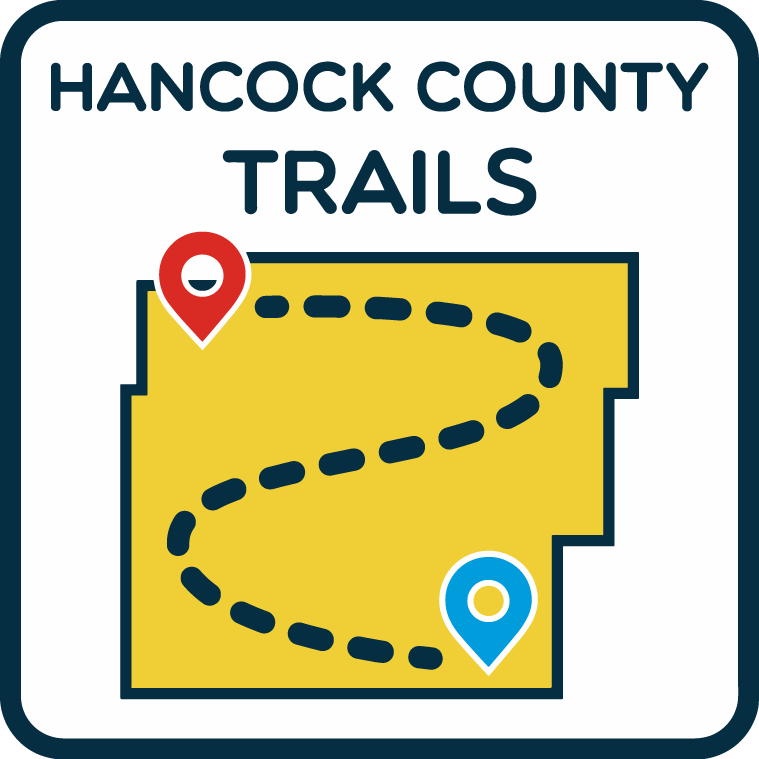 © Copyright Hancock County Trails 2023